Pets bring a lot of joy to our lives and most (if not all) of us are keen on buying the best products for our furry friends. However, if you decide to shop or search online for your pet, you may be concerned about the pet products reviews you read.
Are the reviews authentic?
Is the person writing the review actually real or are they paid for the review?
Do they even own a pet?
And so many similar questions may circulate your mind.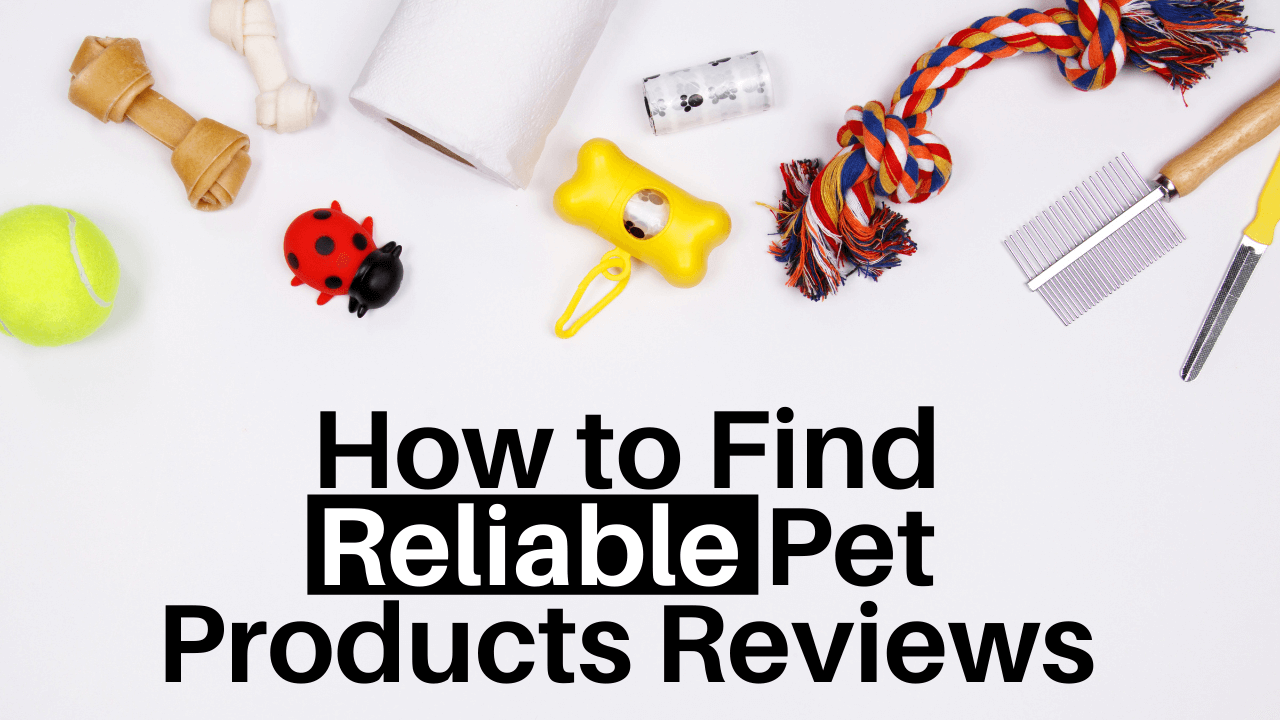 Truthfully, there is nothing wrong with going online to scour products for your pet but with any web search, it is important to ensure that the information available is unbiased, reliable, and not altered by a third-party influence.
How to find such information? Let's find out in the guide below!
1. Compare Information
When looking for pet products reviews online, compare the reviews with actual numbers available on the manufacturer's website. For example, if a reviewer is raving on about a certain nutrition present in the food item, cross-check the brand's page to ensure it will be able to provide your pet with a nutritious, and well-balanced diet.
Always look at the reviews on different sites as well. If the reviews are positive on majority of the sites you check, then the product probably is useful for your domesticated companion. However, if reviews seem mixed or blend of positive and negative – you should be skeptical about the product.
2. Assess the Quality
Besides paying attention to the value of the pet product, check the quality of the review on the site you are searching.
Are the reviews too lengthy with repetitive phrases or they are detailed and appear to be coming out of someone who has actually tried the product?
Are all the reviews same and seem scripted or do they vary according to the user's experience?
Also watch out for the description. Experts say that authentic reviews will focus more on the experience while paid ones will include formal vocabulary and marketing jargon.
3. Do a Time Check
It may be a red flag if there are multiple review of the same product in a brief span of time. For example, a pet toy receiving similar testimonials on the same day is rare and it is wise to be wary of such promotional tactics.
Moreover, look for reviews that are updated or fresh. Some product, especially pet food can change quiet often and you simply don't want to make a purchase decision based on outdated data. Instead, look for reviews from people who have recently made purchases and try to go with them.
4. Seek out the Writer
Some review websites like Amazon validate reviewers by analyzing their purchase database and marking them as 'verified purchaser.' These are the most reliable reviewers and authenticate that the writer has actually made the purchase before writing the review.
Another thing to look out for is the reviewer's ability to response. The product review is definitely illegitimate if you have trouble reaching out to the writer for answers to your queries and concerns.
5. Evaluate the Website
Most importantly, the website you use should be transparent about their objectives, data, and methodologies used to appraise the pet products. They should clearly define how and why they are giving specific product recommendations.
If this is missing, you might want to look elsewhere.
Be Savvy about Pet Product Reviews
Lastly, if a product review seems too good to be true, then remember that it probably is!
These days, internet is at our fingertips and it is easier than ever to find information on just about any topic with a few clicks. After all, a significant number of consumers trust online reviews as much as personal recommendations.
However, the increasing competition in the industry has led many retailers to ask people for writing positive reviews – sometimes offering incentives for doing so. And just like faux fur, the reviews seem genuine and reliable but are often not!
Follow the above tips to distinguish between fake and real reviews. And when in doubt, don't forget to ask your pet's vet for recommendations.  Ultimately, you only want the best for your pet! Right?