Cannabidiol or CBD oil for pets has emerged as an effective and inexpensive all-natural remedy for all pets. Scientists worldwide have vouched for its potential in treating a variety of painful conditions. These include anxiety, neuropathic pain, chronic pain, and even control seizures.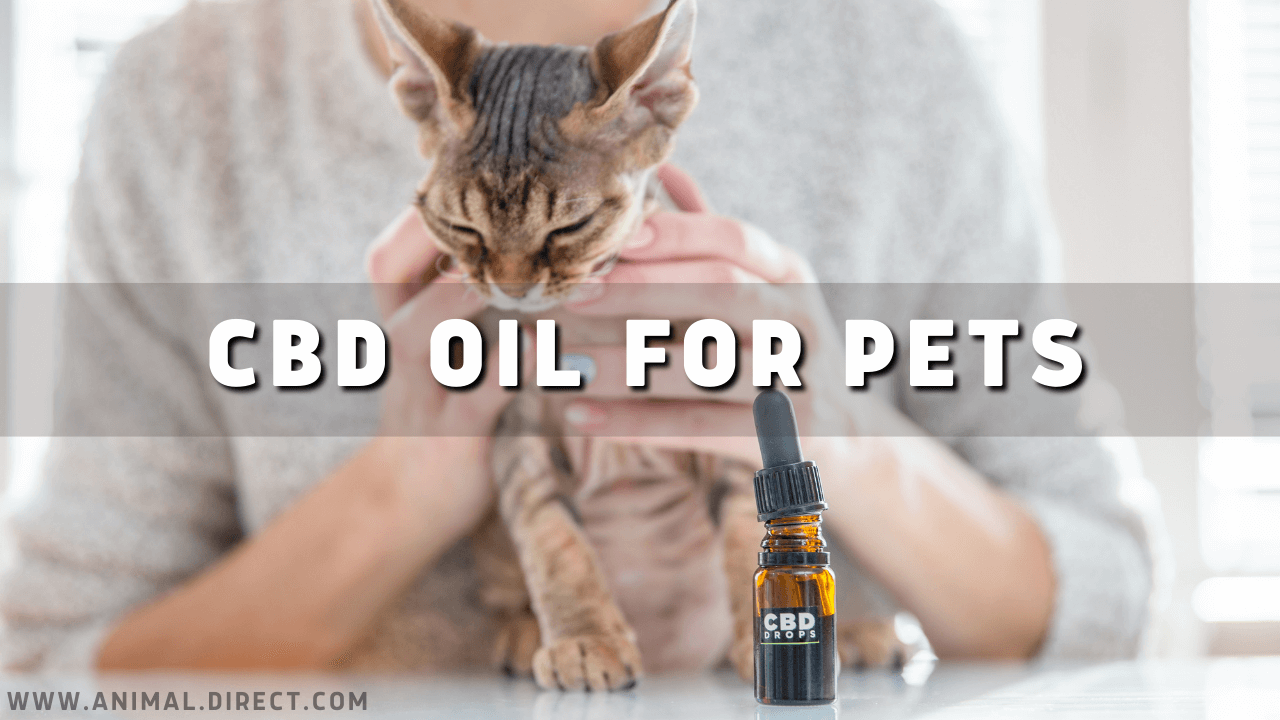 What Is CBD Oil?
Cannabis oil (CBD oil) is derived from the cannabis plant. It is extracted from the plant in several different ways. Some methods remove the THC content almost entirely, while some leave it in minimal proportions. THC is that substance in marijuana that generates the customary feelings of High associated with the plant.
The oil is extracted from the Cannabis plant's flowers, which have vast reserves of trichomes essential oils. Marijuana can contain up to 80 cannabinoids, either THC or CBD. It is worth noting that THC is a psychoactive element while CBD has medicinal properties.
Is CBD Oil for Pets Safe?
According to a World Health Organization report 2017, CBD oil is safe and very well-tolerated by animals in its pure form. However, it is always good to consult your veterinarian before administering it to your pet. The key to the safe administering of CBD oil is to use it in the proper dosage. Ensure that there is minimal THC in the oil; otherwise, the pet will get high.
Benefits of Giving your pet CBD Oil
There are many proven benefits of CBD oil for pets. It is used to provide pain relief to pets dealing with arthritis and similar conditions because of its anti-inflammatory effects. Furthermore, CBD oil can reduce pet anxiety as it has incredible calming effects.
Your pet can experience anxiety at any time, such as due to a change in environment/home, separation anxiety, travel-related nervousness, or fear of loud noises such as those caused by thunderstorms and fireworks.
Moreover, CBD oil for pets is beneficial for reducing the frequency of seizures. In some cases, it can be used as a natural ingredient to substitute phenobarbital to avoid the many side effects this medicine entails.
Debunking the Myth about CBD Oil
There are many misconceptions among pet parents about CBD oil. They believe that all CBD oil products are the same, which is incorrect. Given the lack of regulation, CBD oil's production processes are quite different.
For instance, the oil comes mainly from hemp for dogs, and the final product contains minimal THC trace. So, the key is to select the most reliable product, which we will review below.
Editor's Choice – CBD Oil for Pets from Prana Pets
CBD oil for pets from Prana Pets is one of the safest all-natural nutritive supplements you can find on the market today. We recommend it because of the many great reviews it has received and the growing body of evidence regarding its effectiveness. This is a full spectrum oil with Terpenes, so it is suitable for pets of all ages. The best thing is that it is available in three packages: 350mg, 500mg, and 1000mg to meet the needs of your pet as per its body weight.
CBD oil from Prana Pets is a certified product approved by Botanacor Laboratories. It is 100% Colorado Grown and comes with a money-back guarantee if results aren't satisfactory. This is clear proof that it is an effective product for all pets.
Why Choose CBD oil from Prana Pets?
There are many benefits of choosing CBD oil from Prana Pets. It is an ideal remedy for pets with anxiety. It helps manage nervousness, stress, agitation, and strain and combats digestives issues, including nausea. Moreover, it can effectively reduce inflammation and pain in any part of the body. If your pet frequently experiences a seizure, CBD oil from Prana Pets can reduce the frequency. Apart from addressing health problems, it also promotes healthy digestion and improves pet appetite.
How to Use CBD oil for pets from Prana Pets?
Using CBD oil from Prana Pets is a very simple and straightforward process. You can apply it topically onto the desired area. Or else, allow the pet to ingest it by mixing the recommended dose into your pet's wet food. Combining the massage and oil offers soothing comfort to your pet by easing all types of chronic pains.