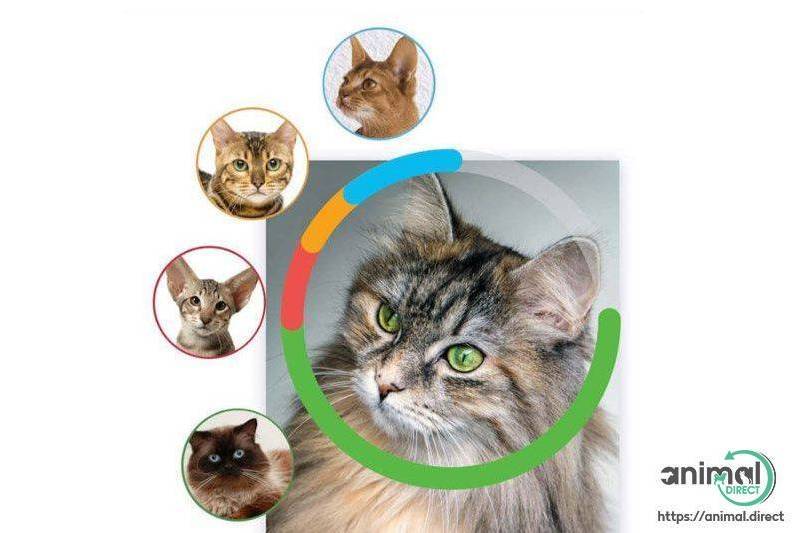 Breed + Health DNA Test
All types of cats develop from common ancestors. There are 37 known species of cats, and they all have some common genes similar to their ancestors. Studies have shown that traces of those common ancestors are still present in your cat's genetic makeup.
Different breeds of cats are found to have inherited much of their DNA from one defined ancestral bobcat than from another. To determine which ancestral parent your cat is related to using this Basepaw DNA Test Kit, your furry companion will be compared to the famous wild cat, namely leopards, tigers, cougars, and cheetahs.
This test will also check for 38 or more genetic mutations that can cause different genetic problems. This test will help you predict what problem may occur to your cat in the future.
The 17 genetic problems this test will check for are
Polycystic kidney disease
Gangliosidosis
Autoimmune lymphoproliferative syndrome
Cystinuria
Hypokalemic periodic paralysis
Factor XII deficiency
Mucopolysaccharidosis
Hypertrophic cardiomyopathy
Mannosidosis
Hypothyroidism
Myotonia
Niemann-Pick disease
Porphyria
Vitamin D-deficiency rickets
Primary hyperoxaluria
Retinal degeneration
Pyruvate kinase deficiency of erythrocyte
Key features
It will tell you all the information about the breed group DNA test.
Health and wellbeing information
Health markers
Helpful information on genetic problems will aid in the selection of cats for breeding.
Get the information on your feline ancestors
Top 17 Health Problems Quiz
Easy sampling and free shipping in the USA.
Test results take a lot of time