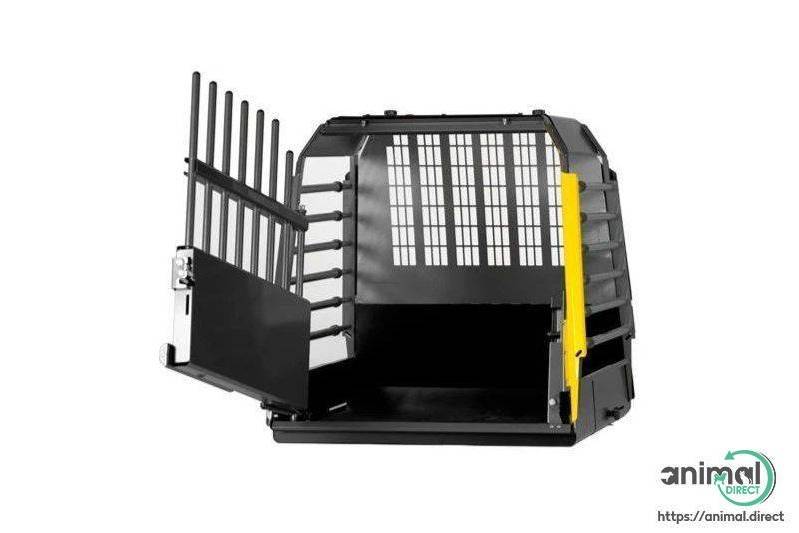 Crash-Tested Dog Travel Crate
MIM Variocage Single is designed in such a way that it will provide protection to an animal and will leave another space for cargo. Variocage are so flexible that the owner can easily tailor them to the vehicle and the dog.

Variocage has 14 sizes and 4 adjustable models, and there is 100% certainty that you will find one that fits the needs of your dog and the size of your vehicle. The Variocage can be easily adapted to any type of vehicle. It can also fit well in pickup trucks.

What is so unique about A MIM VARIOCAGE?
Variocage claimed that it is the only heavy duty dog ​​crate in the world that has passed all tests and is certified for the rear, front, and rollover impacts and can protect both dogs and humans in the car. In case of any accident or damage, the company offers free replacement of the variocage dog crate.

The Variocage Dog Travel crate is so far one of the safest ways to transport your dog. Each variocage model has been rigorously tested and can withstand all types of collisions, making this crate the only crash-tested dog crate on the market.
Durable
Safe and secure
Contain additional accessories
Adjustable
Available in all sizes
May be difficult to fit in some vehicles
Difficult to assemble