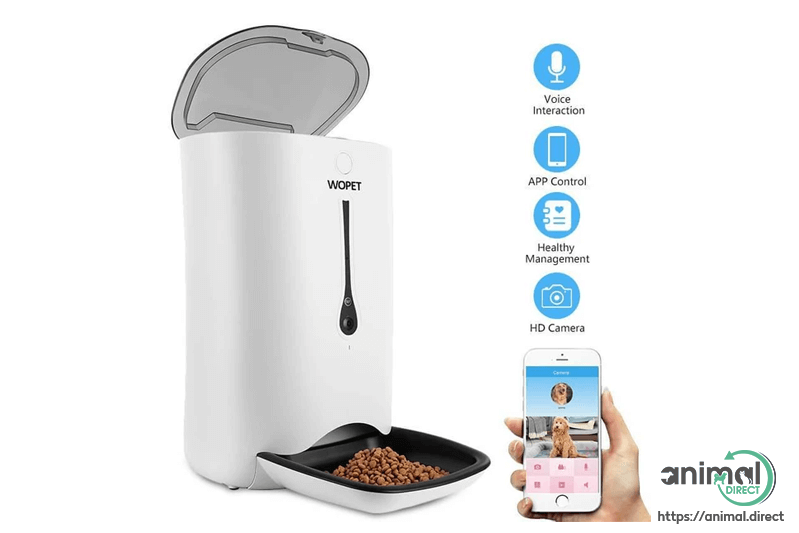 7L WiFi Smart Dog Feeder
WOpet Smart Pet Feeder comes not just with a timer to plan up to 6 meals per day, and it is available with a 720p HD camera for video, with a 120° Wide lens and voice recording. It helps the pet owner to associate with their pets continuously through the webcam and two-way audio by utilizing installed microphones and speakers using a mobile application. These apps are available on both iPhone and Android mobile.

A see-through lid helps you to check the food level quickly. The food holder is also removable when should you need to clean and wash it. By using the mobile application to control the portion setting it from 1 to 39 portions by10 to 12 grams increases for each part to suit your pet size and appetite.
• Feeding your pet automatically from your mobile app
• HD Camera for voice and video recording, work as a smart pet camera with an associated application that allows you to see, talk, play with your pet.
• A smart pet Feeder is one of the easy pet feeders to feed your pet.
• You were sharing your moment directly on social media.
• Checking your Wi-Fi connection first is helpful to prevent the issue, as some mobile devices and connectivity problems have been noted.
• Large food particles may clog the dispenser.