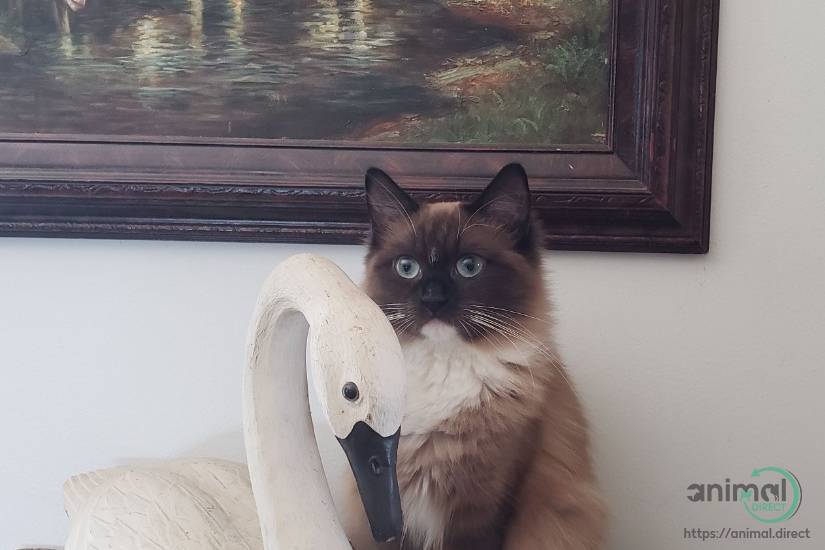 Evie's Purebred Baby Ragdolls, Ragdoll
Our precious Evie has had kittens.  These are TICA registered purebred Ragdoll kitties, raised in our home and very well loved.  They will be box trained, have their shots and wormed.  The lead picture is Evie, the mother.  Most of the pictures are of her at various ages in her life.  The silver cat is Ukuu, the sire or father of her kittens.  The kittens are a week old right now, so we will be reserving them for their forever homes but they can't be moved until November.   Kitten prices vary depend on the markings and range between $1200 and $1500.  We do deliver within a a 6 or so hour radius and you can make arrangements to visit our cattery!  You can visit us on Facebook at Cool Cats Ragdoll Cattery.

One of our other momma cats also had kittens and was struggling to keep them fed, so Evie adopted one of her kitties. 
 Evie is THE sweetest, smartest cat we have ever had.  She loves to watch TV, ride in the car and interact with other animals.  She is quiet and gentle of heart.  If you have been wishing for a very special kitty, one of Evie's little ones will bring joy to your life. 

Text 816 449 0677 or email if you have questions!