Belgian Malinois for sale in USA | Animal Direct
FACTS ABOUT THE BELGIAN MALINOIS DOG BREED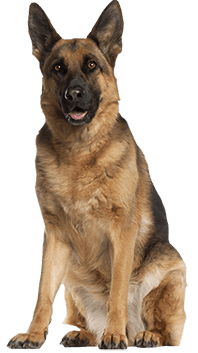 Belgian Malinois breeds belong to the sheepdog family. They are strong, proud, and confident. These herding dogs have powerful tracking instincts. It is no wonder why they have been successful in eliminating human threats and also in the detection of harmful materials.

Over the years, they have been associated with famous search-and-rescue missions around the world. Well-known to be intelligent and hardworking, they are used as guard dogs in the White House.

 Here are some notable things about the Belgian Malinois:
• The Belgian Malinois is a working dog mostly used for family protection
• Due to their strong sense of smell, they have helped to detect harmful substances in several police investigations
• Belgian Malinois stands 22 to 26 inches and may weigh between 49 to 66 pounds, depending on the sex
• They possess a short coat which may be fawn, mahogany, or black
• Because they are high-energy dogs, they need constant physical exercise. Else, they might develop anxiety problems 

As suggested by the name, the Belgian Malinois breed was developed in the city of Malines, Belgium. Not much is known about the history of the species. However, certain traits suggest that they share a common lineage with the Belgian Shepherd dog and the Belgian Tervuren.
---
TEMPERAMENT OF THE BELGIAN MALINOIS
The Belgian Malinois dog is usually:
• Alert
• Protective
• Hardworking
---
PHYSICAL FEATURES
When you spot a Belgian Malinois, here are the traits you are likely to notice:
• A Square body frame or an athletic build
• Black muzzle
• Erect ears
• Short coat
---
PERSONALITY AND BEHAVIOR
Interested in a Belgian Malinois? Things you ought to know:
• They have high energy levels and need constant stimulation. Otherwise, they will expend their energy in more destructive ways
• They need lots of playtimes. Belgian Malinois dogs aren't regular pets, like cats, that you keep in or around the house for long periods. They are made for more adventurous and thrilling endeavors.
• They are easy to train, and they respond well to obedience, agility or other dog training activities
---
SPECIAL CARES AND GROOMING
The Belgian Malinois dog has a short coat that doesn't shed often. As a result, grooming is relatively easy. To care for your Belgian Malinois, ensure the following :
• Weekly brushing of the coat to remove dead hair and to keep it smooth
• Bathing of the dog only when it is necessary
• Cleaning of the ears every few weeks to prevent infection
---
GENERAL HEALTH
Belgian Malinois can live for as long as 15years. However, they are prone to certain health conditions like:
• Thyroid disease
• Epilepsy
• Cataract
• Hip dysplasia

If you intend to add this breed of dogs to your family member. You can find adorable Belgian Malinois puppies for sale near you