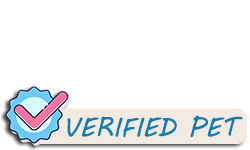 Kami, Snake
Amphibian and Reptile Species
12yo Colombian Red Tail Boa. ~52" long. Curious in nature. Will follow your hand when moving it in front of the window.
Diet is live medium rats every 10days. Coconut husk for substrate. Temperature 68-90F. Humidity 40-60%.
Comes with custom terrarium. Terrarium details:
- Converted corner entertainment unit. 19.11cu ft of living space and additional storage.
- Dual heat lamps with protective screens to prevent burn injuries. Lamps connected to removable shelf for easy modifications. Currently have only one heat lamp connected to maintain proper temperature. 2nd heat lamp included.
- Thermostat. Can be used for floor heater or other heating device.
- Interior lighting.
- All electrical devices are plugged into a surge protector. 
- Privet tree branch for climbing/hanging and upper shelf for a hotter area. 
- Spray connections for humidifier. Previous timed humidifier stopped working after several years and have not found a suitable replacement so I've been using a spray bottle.
- Acrylic window and (2) doors. Doors have dual barndoor latches and reinforced frames. Kami has never escaped this terrarium.
- 2 plastic tupperware water dishes and wood hide. Storage space below water dishes.
- Comes with poop scooper, custom snake stick, 2 rotary outlet timers, and (2) 8qt packs of coconut husk substrate.