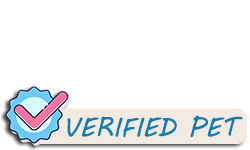 Sphynx male, Russia, Sphynx
Purebred kitten Canadian Sphynx (Russia) named Carambol`, male, harlequin color (n 02), date of birth 09/24/2021.
Contact, temperamental, playful, funny. The kitten rumble very cute in his hands. It feeds on a balanced natural meat diet, and also has constant access to complete dry food. The kitten is socialized, accustomed to a scratching post and a litter box (bare net, wooden filler under the net, optional). By the time of moving to a new home (not earlier than 4 months), the baby will undergo deworming, vaccination, chipping, and for pets - castration. The kitten is registered in the international RUI system (ICFA rules), will be transferred with a document of origin (pedigree for the pet - on request), an international veterinary passport.

Also available for reservation are kittens of the same litter: male Cardin (white blue-eyed) and male Kraft (white with different eyes).
The cost of a kitten as a pet is $700 (for breeding - $2,000). Estimated cost of delivery of cargo from the nursery to the USA (at the expense of the buyer) - from $1500 (freight). Assistance in organizing delivery from Russia.

 
More photos and videos - https: // www. instagram.com/sphynx_cattery_tequilahouse/