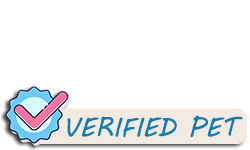 Black and Tan German Shepherds, German Shepherd

If you've been looking for that classic Black and Tan German Shepherd – the kind you see in the movies – look no further. We have your puppy ready to be re-homed 8/5/2021! 
••••• 
Both parents have a classic black and tan coat. Neither has a significant amount of white fur. The puppies were all very uniform at birth and we doubt they'll have much deviation when fully grown. At birth their coats were very dark and as expected they're becoming lighter every day. 
You are getting a German Shepherd with that classic German Shepherd look – and its inherited from both parents. Sometimes a German Shepherd will be up for sale and the parents have very different coats. That is not the case here. You know what you are getting. 
••••• 
MOTHER: The mother is a classic German Shepherd: Smart loyal vigilant and an all-around good guard dog. The mother has a low-grade prey drive that kicks into a higher gear at certain times – like when she's pregnant. We have not observed any health problems with the mother such as hip problems. 
FATHER: The father is a good natured alpha male care-free goofball. Most of all we are excited about the father because he's more muscular than most German Shepherds we ever see. He's very athletic. He won't hesitate to try and jump over 6-foot gates from a dead stop. It's kind of funny to watch because he can't do it but he's always confident that he can. We have not noticed any prey drive in him. We have not observed any health problems with the father such as hip problems. 
••••• 
Both you and your puppy will be grateful for the moderate fur length. Both parents have short-to-medium length fur – not long shaggy fur like some German Shepherds have. During hot summers down here they'll be very happy about that. 
••••• 
Will consider ALL offers! 
Will consider TRADE! 
Reserve yours today!