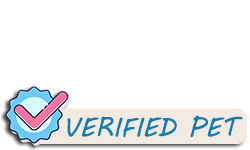 trained miniature goldendoodle, Mixed Breed
Linx is a medium to high energy dog who is sensitive but with a happy go lucky temperament. He is off leash trained & walks beautifully on leash following and paying attention to the handler. He has basic house manners,crate trained, & is potty trained outside. I'm looking for the right person who is calm & easy going as that's the type of handler he needs since Linx picks up on emotions very easy with him being on the sensitive side. Also looking for a somewhat active person who does want to do things with him. Linx can be on the excitable side but with some structure,direction, & physical/mental exercise he's more than happy to chill whenever wherever. I can show you videos upon request & if you think you're a good candidate we'll have a meet and greet. Then we'll proceed & have couple of lessons so he best transitions into your lifestyle & home. 
I've had him for 2.5 years & put a lot of work into him. I'm sad to see him go and have been back and forth of wanting to keep him or sell him to the right home. He's a great loyal sidekick unfortunately due to personal circumstances I am going to sell him to the home that best fits him. If you're serious about him please message me for further details and my contact information.